Skyfight is a singleplayer map for Minecraft PE where you've got to fight on arena. Mobs here are much stronger than usual and they reminds of some sort of dark angels. As you play, you will open up new classes and will be able to become a mage for instance and that's the only way to advance on the map.

Credits: TheEnderface

How to play:

You can choose among the five classes: Swordsman, Archer, Pyro, Wither, Enderman.

At the beginning you can play only as Swordsman, to open the rest you will need to open crates.

Crates can be bought from a trader by exchanging emeralds, you will gain 3 emeralds for each winning battle on arena.

Go to the arena and after a short countdown try to survive in battle, repeat.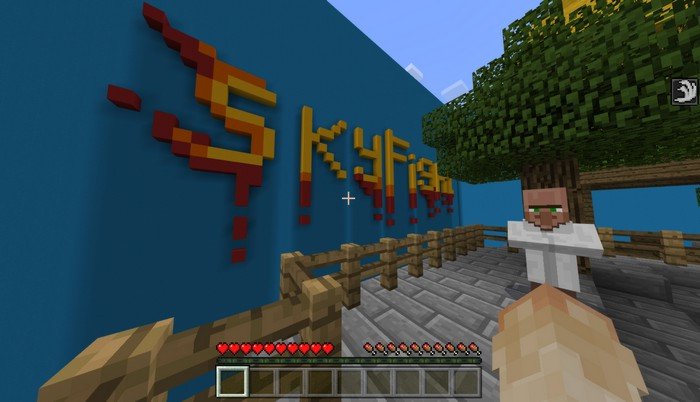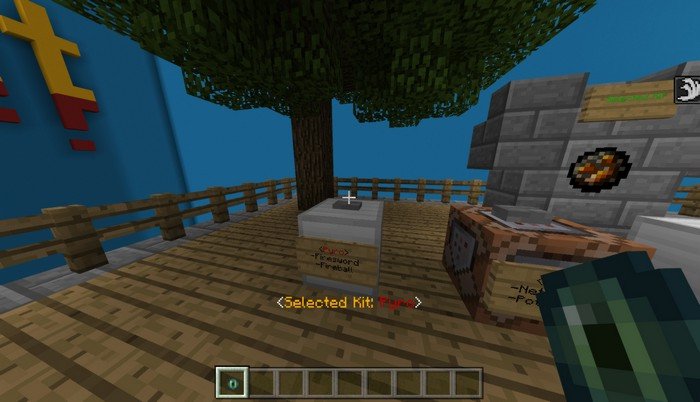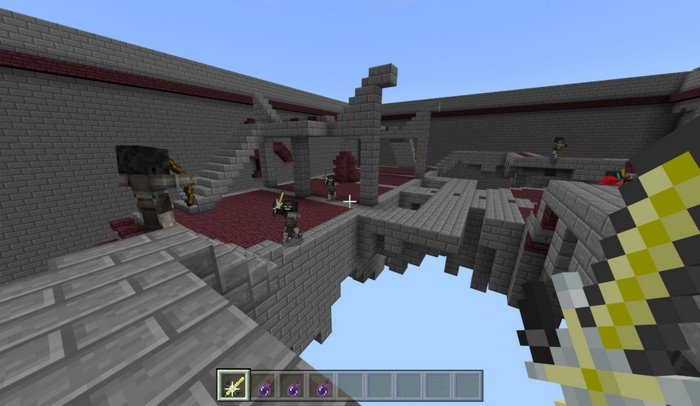 How to install maps:
Download .mcworld file below

Open file using any file manager to import it into Minecraft PE

Open Minecraft Pocket Edition and look for the map among your worlds