Spleef - is a fun multiplayer mini game, that can be played beginning from 2 to 4 players. You can call the game shovel wars, because it will be your main weapon in matter of destroying opponents. Each round takes up to 5 minutes of play and it won't pass without funny incidents.

Credits: AutoGrind

How to play:

Two or more players must stand before the buttons at spawn and press them simultaneously.

Each player will receive three diamond shovels and will be teleported into the arena.

The goal is to push players into the lava by destroying snow beneath them.

You can refresh the arena by pushing special button at spawn.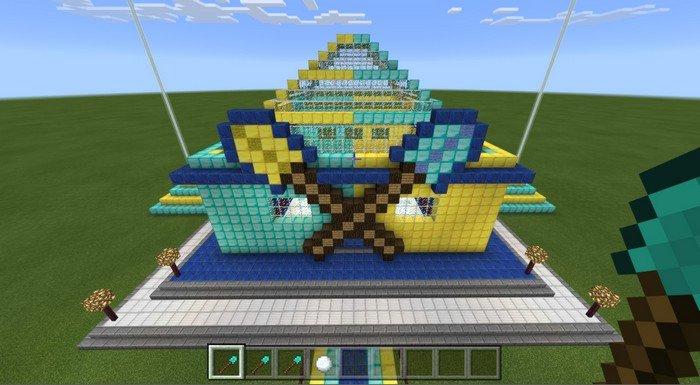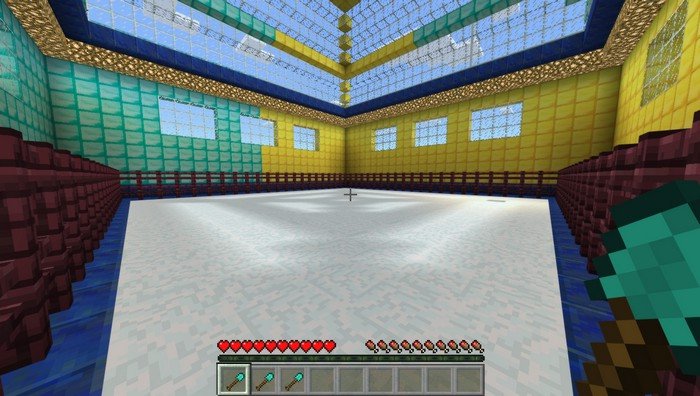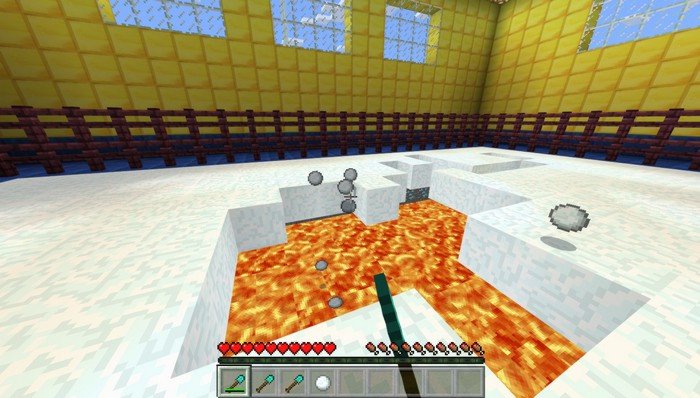 How to install maps:
Download .mcworld file below

Open file using any file manager to import it into Minecraft PE

Open Minecraft Pocket Edition and look for the map among your worlds