Castle Wars - is a mini game where you will be trying to defend your castle and invade the place of your foes. Map can be played either in multiplayer or singleplayer mode, you can choose it at the beginning of the map, by pressing correct button. A lot of guards will await you in the halls of opponent's castle, they can be archers or swordsman and wearing chainmail armor.

Credits: ShaolinMiner



Rules:

For singleplayer: enemies will spawn automatically, you can spawn some guards for yourself too, your goal is to capture the enemie's mascot.

For multiplayer: split on two teams, round starts when everyone is ready, you can spawn guards, for win bring enemie's mascot or kill all players.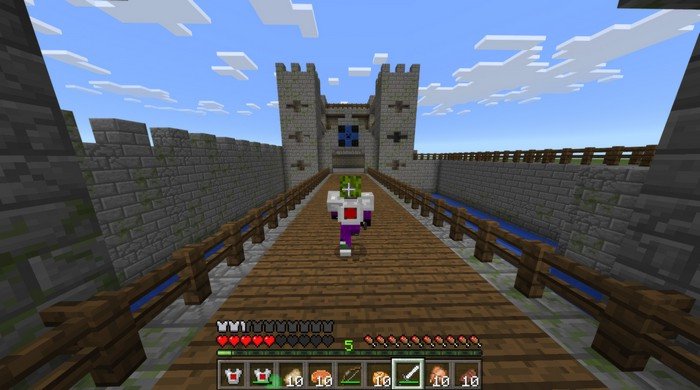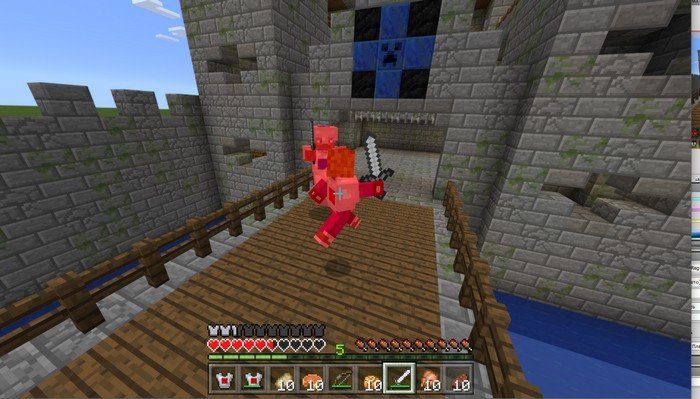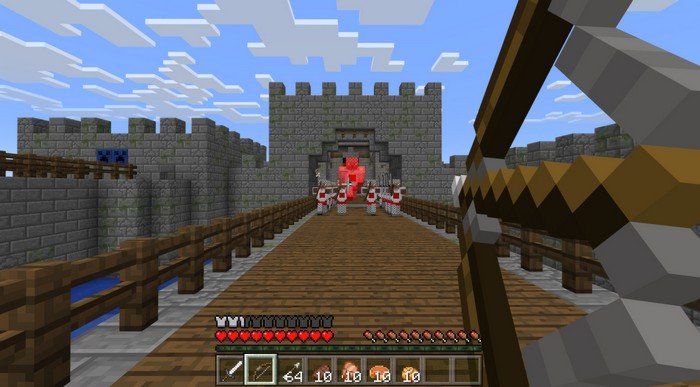 How to install maps:
Download .mcworld file below

Open file using any file manager to import it into Minecraft PE

Open Minecraft Pocket Edition and look for the map among your worlds