Craftable Statues allow for an easy way to decorate your castle, front yard, or fountain with a non-moving figure of a mob. Minecraft is set in medieval times, or at least everything points to that. There are even castles in the game. And what kind of a castle is that without some statues? Placing a pair of marble white Creeper statues at the gate of the fort will definitely drive away looters from going in. There will be more than one type of every statue, made from different materials to fit any interior.

Credits: JayCubTruth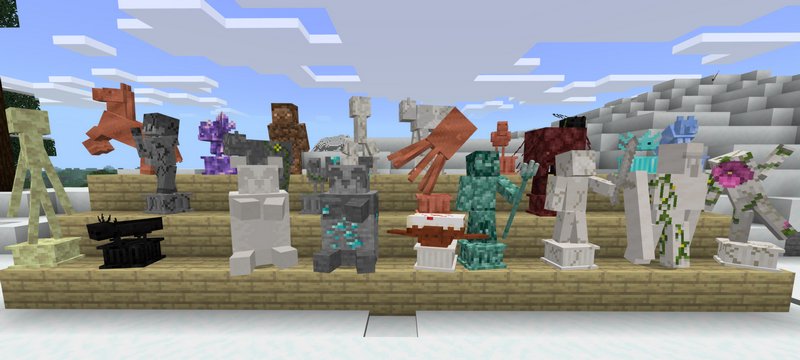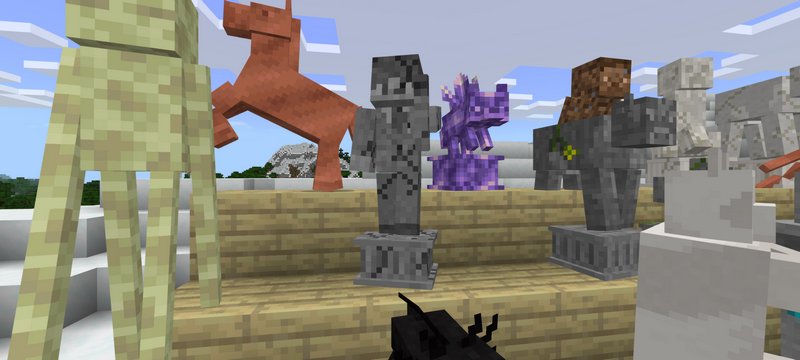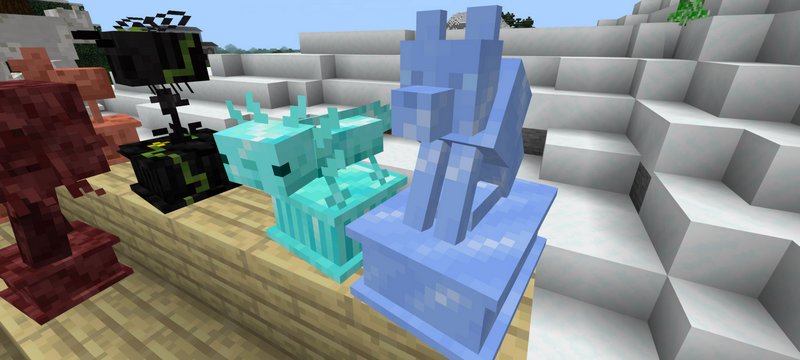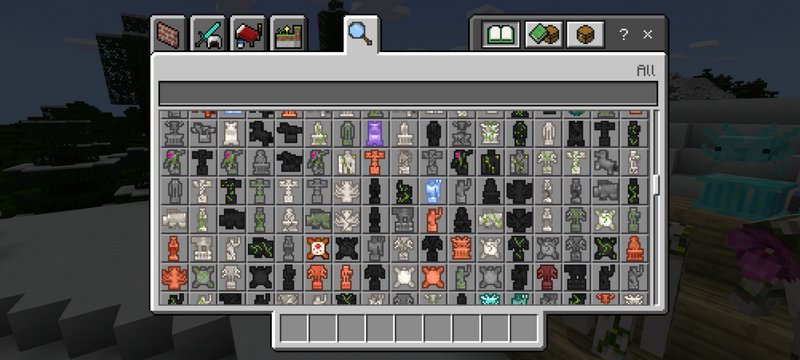 How to craft statues: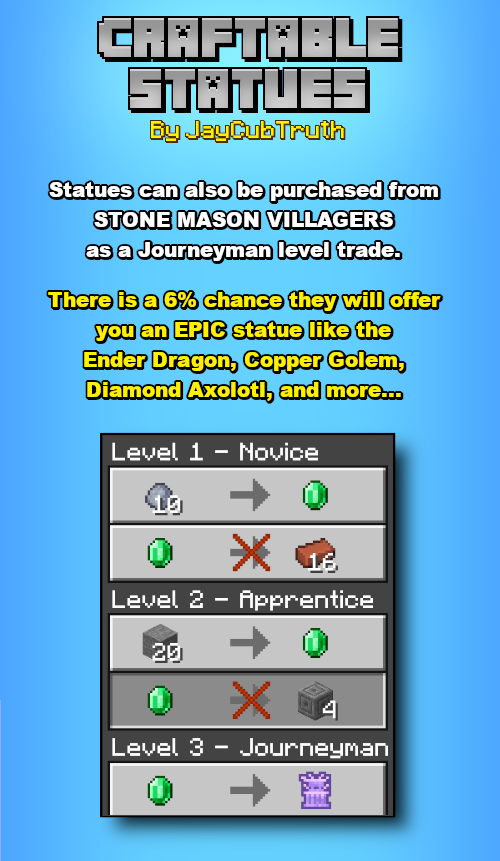 How to install addons:
Download addon straight from your device

Find and open .mcpack or .mcworld files that you download earlier

Click it to import into Minecraft Pocket Edition

Open the game

Create a new world or edit an existing world

Scroll down to the Add-ons section and select the ones you want to apply

Make sure to enable all "Experimental gameplay" features in Settings

Edited: 29.06.22
Reason: Three new statues of Frogs, Allay, and Warden has been added.