The food storage add-on introduces three new containers to store and display food in Minecraft. Storing food in a wooden chest is a wild idea for a number of reasons. How do you maintain the food fresh? Or how do you even arrange different food in the chest? Meat and veggies definitely should be stored in separate containers.

Credits: EndiKM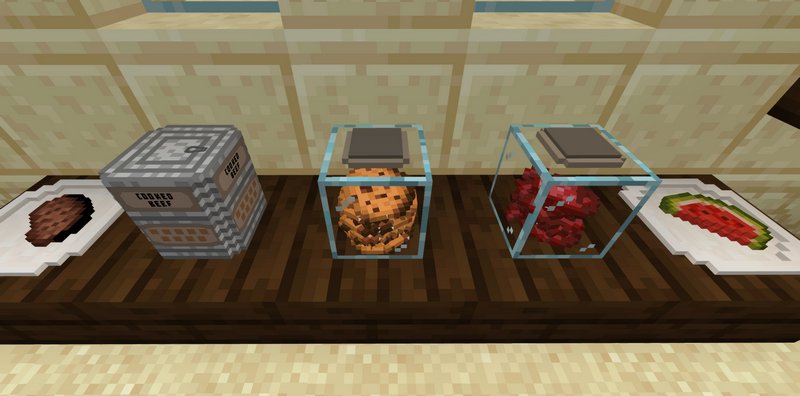 Plate - is the most basic storage for your food. Just put meat, fish, or fruit on it, but don't expect it to hold the big amounts.

Fruits and Vegetables

Meat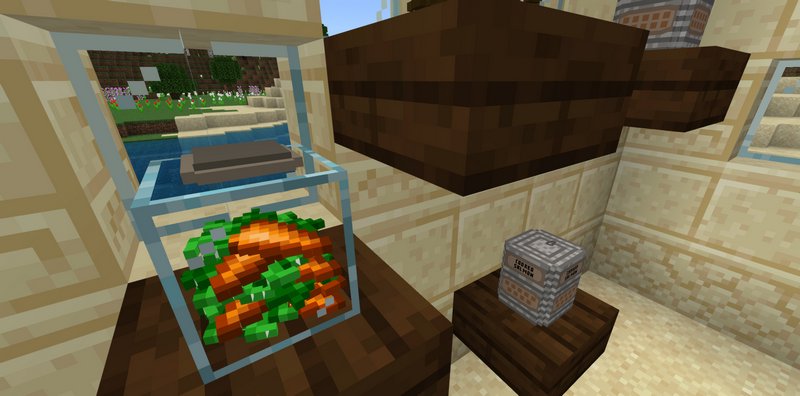 Jar - can hold up to 10 pieces of food. Looks beautiful on the shelf because you can always see what's inside.

Apple

Baked Potato

Beetroot

Bread

Carrot

Cookie

Dried Kelp

Melon

Potato

Pimpkin Pie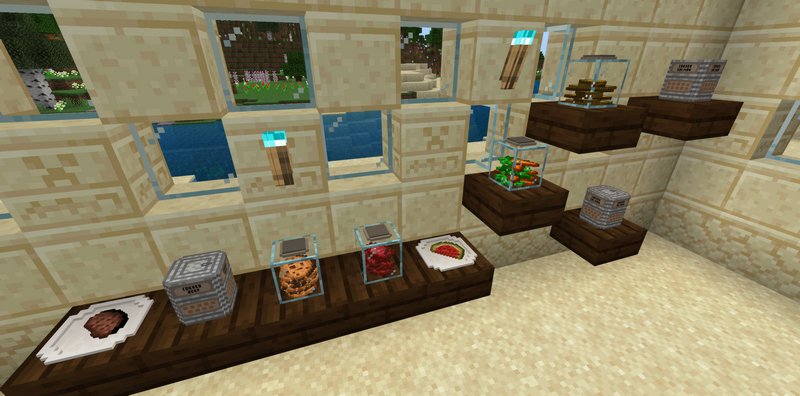 Can - is designed to store meat. It's not transparent to keep the contents fresh longer.

Beef

Chicken

Cod

Cooked Beef

Cooked Chicken

Cooked Cod

Cooked Mutton

Cooked Porkchop

Cooked Rabbit

Cooked Salmon

Mutton

Porkchop

Rabbit

Salmon

Tropical Fish

How to craft: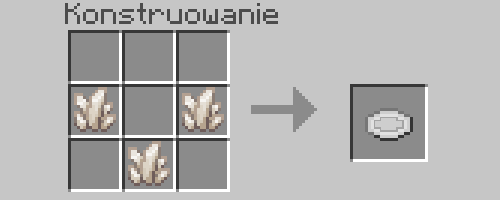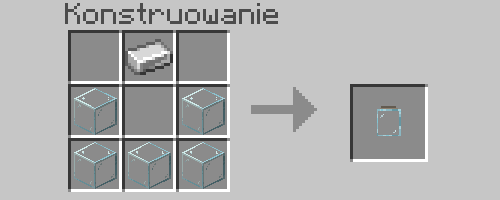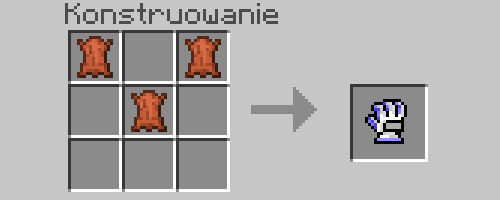 How to install addons:
Download addon straight from your device

Find and open .mcpack or .mcworld files that you download earlier

Click it to import into Minecraft Pocket Edition

Open the game

Create a new world or edit an existing world

Scroll down to the Add-ons section and select the ones you want to apply

Make sure to enable all "Experimental gameplay" features in Settings