Fake Players addon allows you to populate your world with virtual players that can become a companion. Those mobs will behave like the real players - they will trade, help you in a fight, but won't tolerate aggression against them. Other mobs will treat them like players too - they even can be turned into a zombie.

Credits: Ayrtown_Karlos



Main features:

Fake Alex and Steve in random equipment - they have villager's behavior.

You can trade emeralds with Alex and Steve.

Fake Zombie mobs.

New mobs can spawn naturally in the world.

You can tame Alex and Steve by giving them Gold Nugget.

Spawn eggs can be found in Creative Inventory.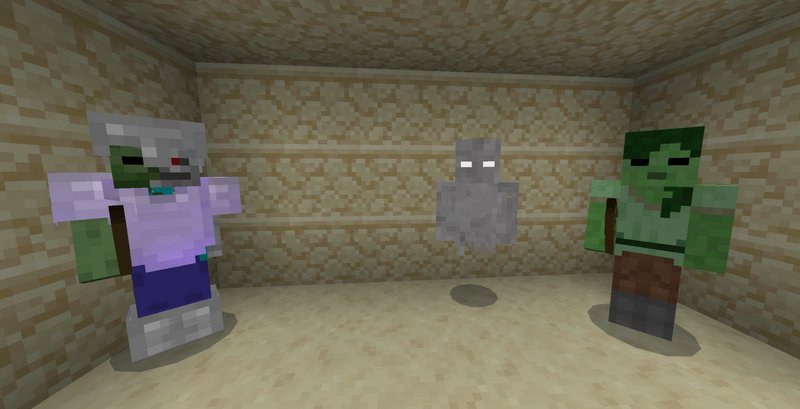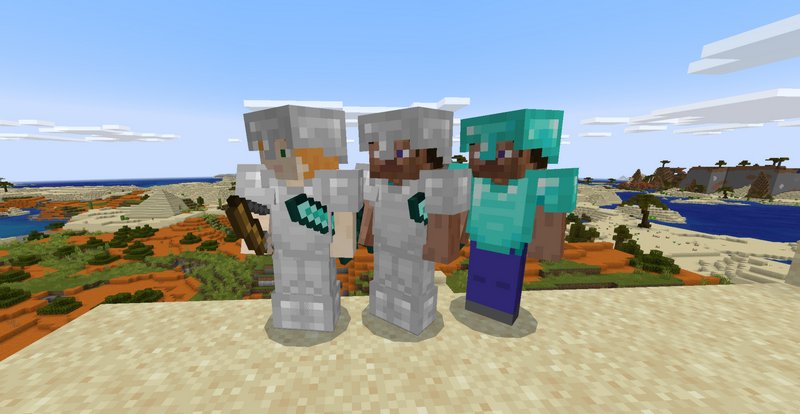 How to install addons:
Download addon straight from your device

Find and open .mcpack or .mcworld files that you download earlier

Click it to import into Minecraft Pocket Edition

Open the game

Create a new world or edit an existing world

Scroll down to Add-ons section and select the ones you want to apply

Make sure to enable all "Experimental gameplay" features in Settings