Bendy And The Ink Machine addon is based on a popular horror survival game that blends well with Minecraft PE gameplay. The addon brings a lot of new characters into Minecraft - most of them are hostile. If you're hard to scare, it sure will be fun to explore the world because it changed too. Here and there, you will see blocks from Bendy's world. Sometimes you can stumble upon a structure or a complex that can be explored. During a play, you will be experiencing difficulties, such as boss fights, that can be overcome by the selection of the right gear.

Credits: BendyTheDemon18



Main features:

The Searchers are humanoid creatures that are made of black ink and live only to hunt for a player.

Projectionist - is a tall creature that has a projector instead of a head.

The Butcher Gang is a group of monsters that are strong only when together.

The Lost One - hostile humanoid mob covered in black ink.

Bendy Cutout - fake Bendy, paper-thin.

Alice Angel - turns Boris into either Brute Boris or a Dead Boris.

Giant hand - can only be found underwater, it will try to grab you into the deep and suffocate you.

Bertrum Piedmont - a boss fight, you cannot attack it while it keeps spinning - the boss also becomes stronger over time.

Brute Boris is a tanky boss that likes to charge into his target.

Beast Bendy - the hardest boss from the add-on, has almost infinite health.

INK DEMON - another creepy monster.

Alison, Tom, and Boris - are friendly mobs that can be tamed by feeding them with bread and mushroom stew.

Weapons to help you in a fight - /give @s batim:axe, /give @s batim:pipe, /give @s batim:wrench, /give @s batim:sword, /give @s batim:tommygun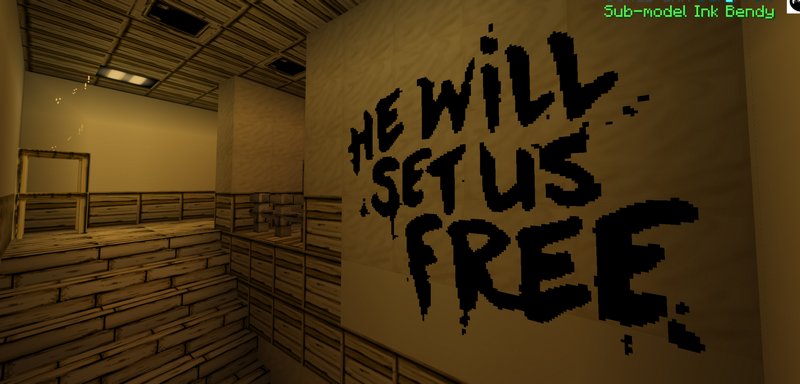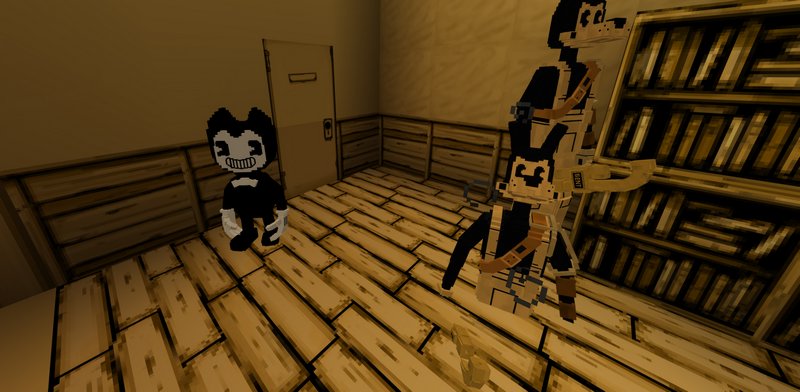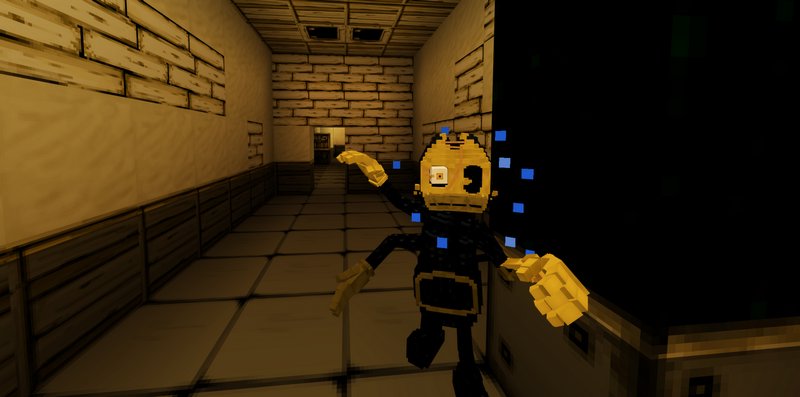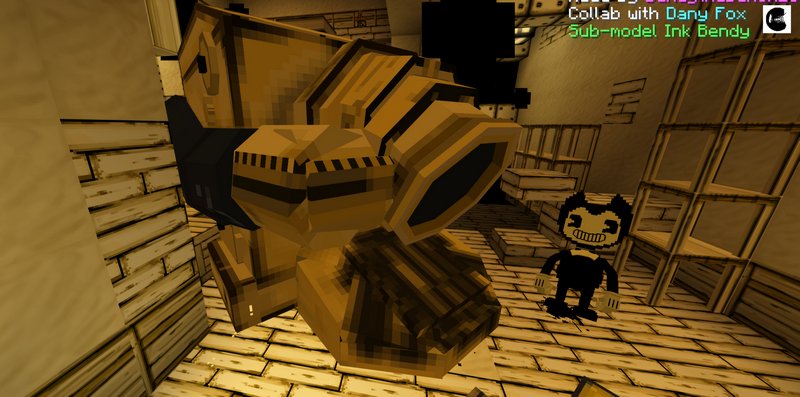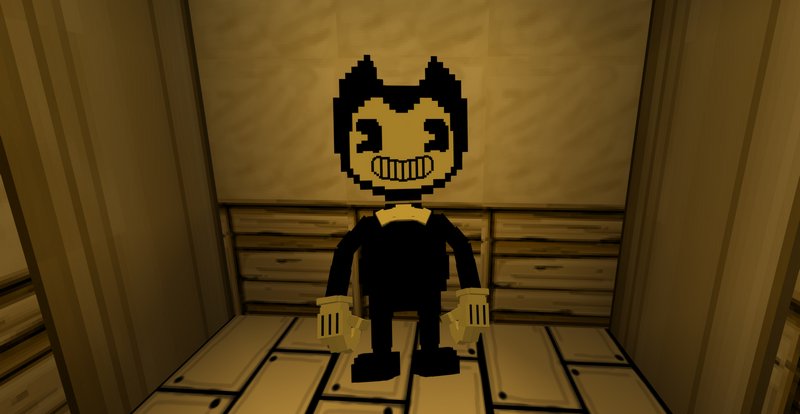 Video:
How to install addons:
Download addon straight from your device

Find and open .mcpack or .mcworld files that you download earlier

Click it to import into Minecraft Pocket Edition

Open the game

Create a new world or edit an existing world

Scroll down to the Add-ons section and select the ones you want to apply

Make sure to enable "Experimental Gameplay"