Nothing better decorates the room than lovely wallpapers, especially in Minecraft PE. You might as well leave your house's walls be, but that is going to look dull. The addon adds 46 new blocks with a repeatable pattern. There are enough blocks to decorate every room possible, maybe even the floors.

Credits: SimplyKennYT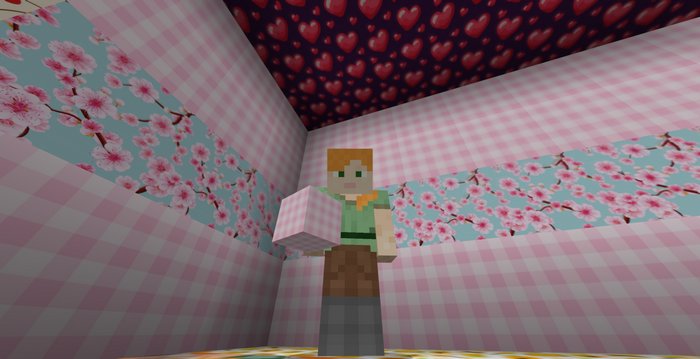 How to craft
To craft a wallpaper block, use the Stonecutter item, put a block of wool inside it and choose the block you want to get for it.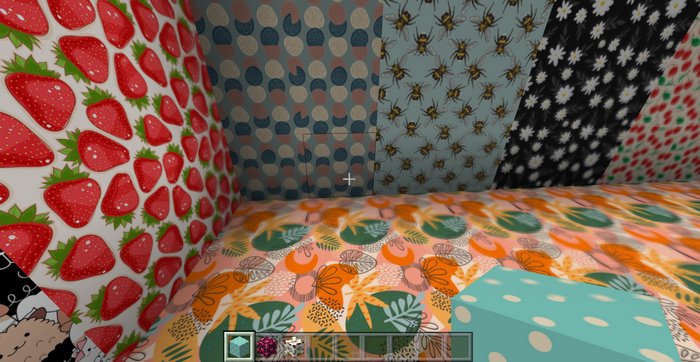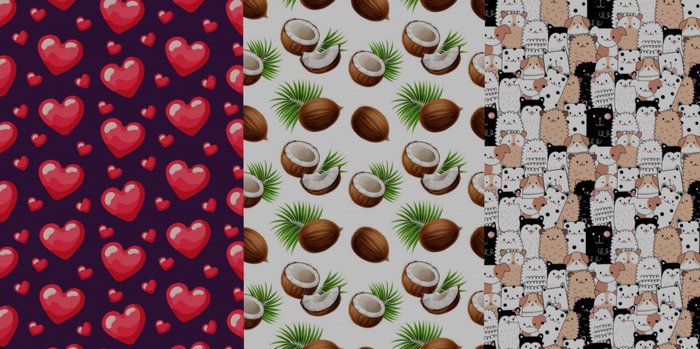 How to install addons:
Download addon straight from your device

Find and open .mcpack or .mcworld files that you download earlier

Click it to import into Minecraft Pocket Edition

Open the game

Create a new world or edit an existing world

Scroll down to Add-ons section and select the ones you want to apply