Lightsabers - the most iconic weapons of the Star Wars universe, and now you can add it to Minecraft PE. The addon gives you a chance to assemble the lightsaber of your dream - any color, any form you choose. It also features characters from the films, that you can fight with - stormtroopers, Sith, Jedi, rebels, etc. If you want to cosplay a stormtrooper, you can wield a blaster rifle.

Credits: EnderghostScale



Main features:

Blaster rifles with different projectile color.

Standard Lightsaber

Crossguard Lightsaber

Curved-Hilt Lightsaber

Shoto-Typelightsaber

Double-Bladed Lightsaber

Double-Bladed Spinning Lightsaber (Rare)

Lightsaber Pike (Rare)

Darksaber

Kyber Crystal

Jedi

Wookie

Sith

BB-8

Rebels

Stormstroopers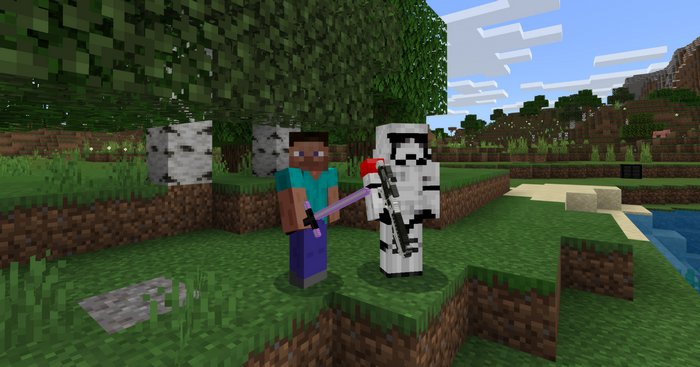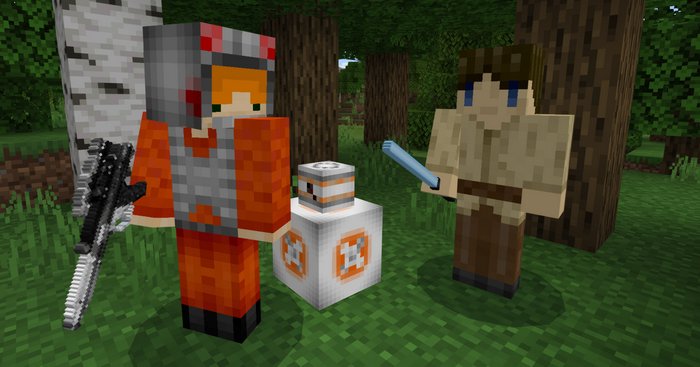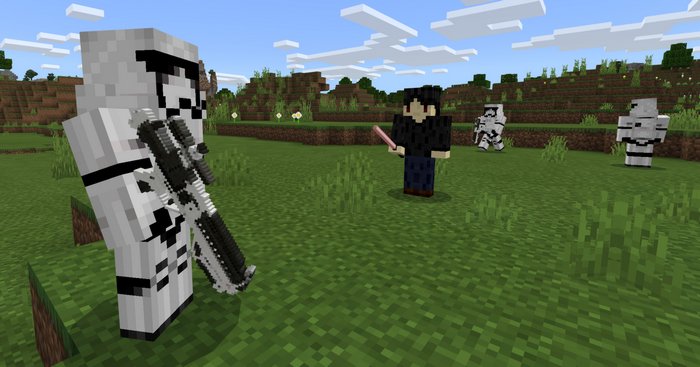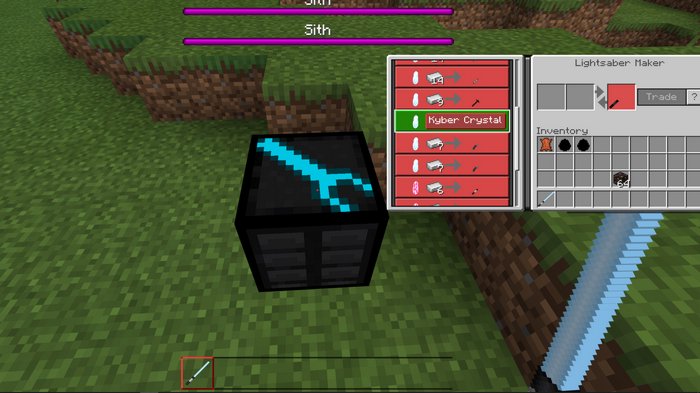 How to craft a lightsaber

You can craft a lightsaber either in survival or get it from Creative inventory. Every lightsaber consists of the hilt and Kyber Crystal. While hilt can be made simply from Iron ingots, Kyber crystal is a very rare ore that can be found only deep in caves. Based on the color of Kyber crystal you'll manage to get - that will be the color of your lightsaber. A lightsaber can be crafted only on a special workbench (crafting recipe can be found below - marked as a blue wrench).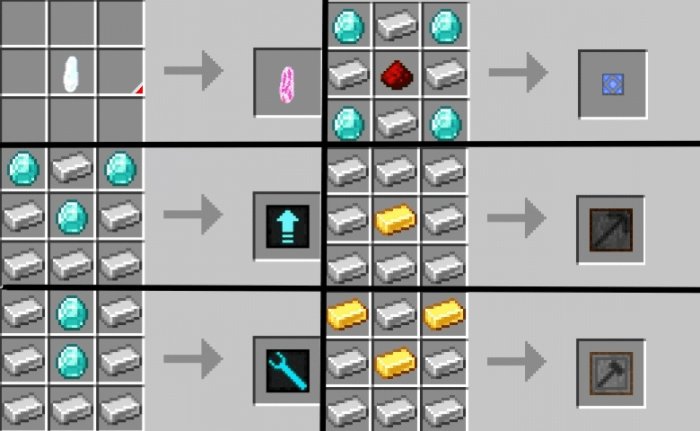 How to install addons:
Download addon straight from your device

Find and open .mcpack or .mcworld files that you download earlier

Click it to import into Minecraft Pocket Edition

Open the game

Create a new world or edit an existing world

Scroll down to Add-ons section and select the ones you want to apply

Make sure to enable "Experimental gameplay" in Settings