If you're really into Minecraft, you probably want to stay on the edge of the newest features to be added to the game. For those of you struggling to wait for the final release, there is a Beta version of the game, which enlists all of the features that were teased before by developers. You can sign up for beta in Google Play or App Store, but you won't be receiving stable versions anymore. Another way is to download Minecraft Bedrock Edition 1.18.10.22 from our site and try out all of the new features.





What's new in Caves & Cliffs update?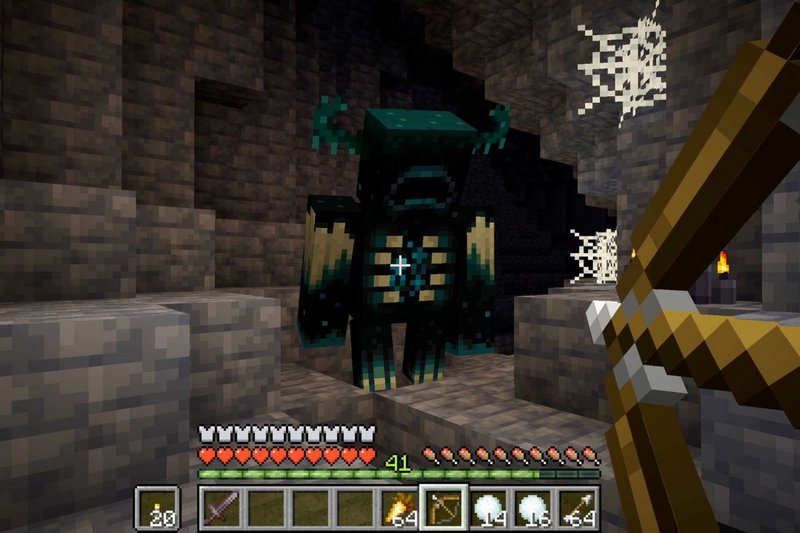 Warden is a new hostile mob exclusive to dark caves - he relies on his hearing to hunt mainly. Players should walk quietly if one of those things is nearby.



Amethyst is a crystal that will literally grow in caves. Can be mined only using a pickaxe enchanted with Silk Touch.



Dripstone Caves and Lush Caves are the new biomes that you will be able to explore in an upcoming update.


What's changed in 1.18.10.22:
Dripstone Block - made of the same materials as stalactites and stalagmites but as a full cube.

Glow Item Frame

Glow Ink Sac

Glow Squid

Mountain Meadow - the only biome not covered by snow, with flowers and sweet berries generating here.

Mountain Grove - the second layer of a mountain, where rabbits spawn. Mostly covered with Snow and Powder Snow.

Snowy Slopes - The third layer of a mountain, where goats spawn.

Lofty Peaks - This biome will only generate on the mountains that are tall enough to generate it.

Snow Capped Peaks - Ice, Packed Ice, and Snow covering the whole mountain.

Coal ore, iron ore, and emerald ore are now generated in mountains.

Pointed Dripstone - new block.

Jumping on a Stalagmite will cause half hearts of fall damage.

The world height is now extended from 256 to 320 blocks.

How to install:
Download and run .apk file below

Be sure that BlockLauncher and Minecraft are of the same version

Enable app installs from Unknown sources in Settings, if needed