Decoration mod adds detailed models of furniture into MCPE that can be used to sit on. You can place furniture wherever you want, but some of it can be accidentally moved by the character when you step on it. You will be able to sit on a couch and rotate it, but some items are not available for interaction. Decorate your living room with a cool TV set and watch your favorite shows.

Credits: ROBERTGAMER69



Main features:

Some mobs have a rare chance of dropping the furniture.

Move and rotate the decorations.

TV – Creeper Head

Gamer PC Set – Dragon Head

Nightstand – Wither Skeleton Skull

Acacia Table – Skeleton Skull

Pink Table – Zombie Head

Chairs & Couches – Zombie Villagers

Statue of the Creator – Steve Head

Laptop

Bath

Sink

Toilet

Watering can

Fridge

Stove

Microwave oven

Laundry

Trophies

Closet—(16 materials)

Beach chairs—(16 colors)

Umbrellas—(16 colors)

Armchairs—(16 colors)

Lamps—(16 colors)

Gamer chairs—(16 colors)

Beds—(16 colors)

Small tables—(16 materials)

Big tables—(16 materials)

Tv—(16 textures)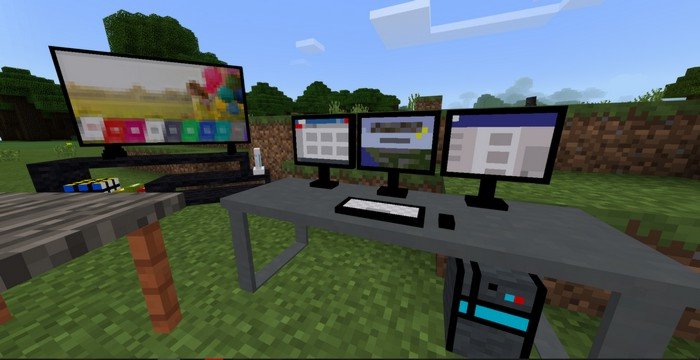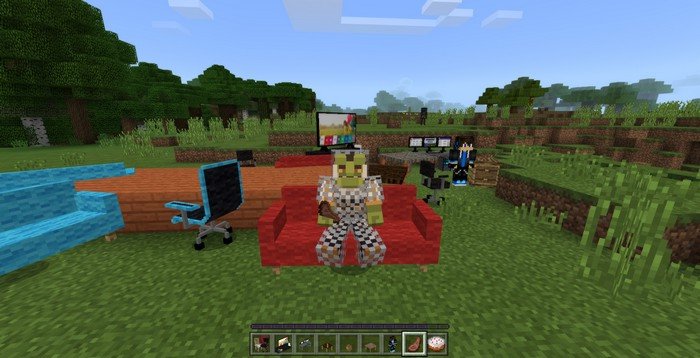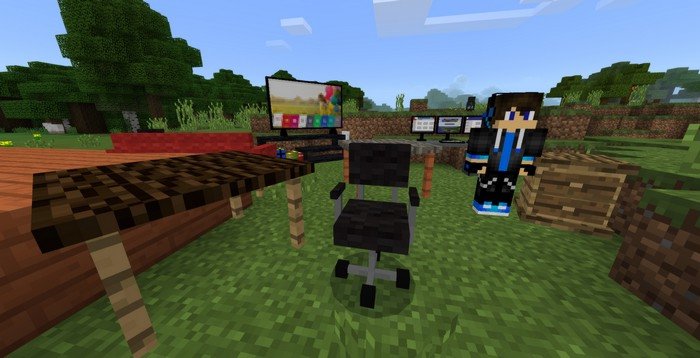 How to install addons:
Download addon into your device

Find and open .mcpack or .mcworld files that you download earlier

Click on it to import into Minecraft Pocket Edition

Open the game

Create new or edit an existing world

Scroll down to Add-ons section and select the ones you want to apply

Edited: 25.09.19
Reason: More furniture added, new version compatibility.