A motorcycle is a great way to travel, despite the fact there are only two wheels - you will be able to pass every obstacle. First of all, you will need to either spawn a motorcycle using an egg or find it somewhere around, then just sit on it and enjoy your ride. You can even perform some kind of stunts - don't forget to put the helmet on. Motorcycles from this mod are much more convenient transport than a horse, and they won't ask you for any wheat.

Credits: Creations In Cubes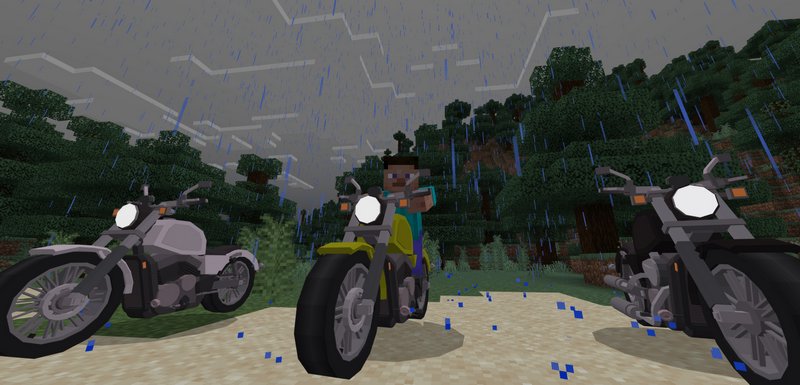 Honda Shadow is the latest addition to the motorcycle lineup. It is a reliant drive for your big adventures.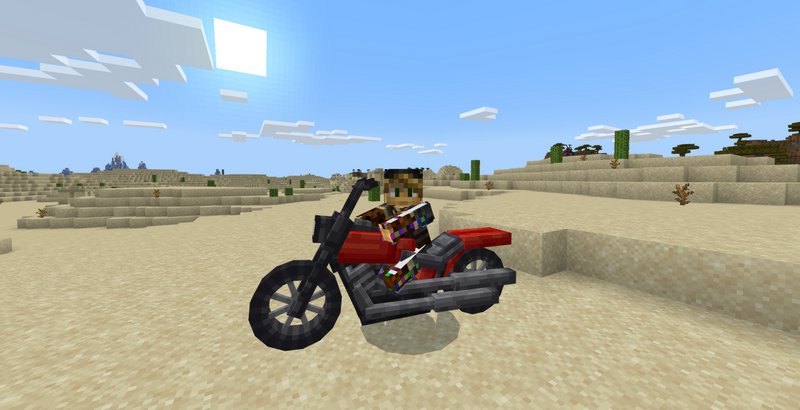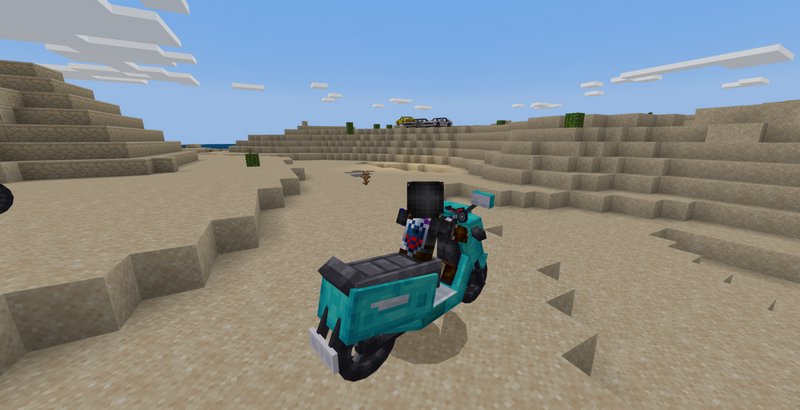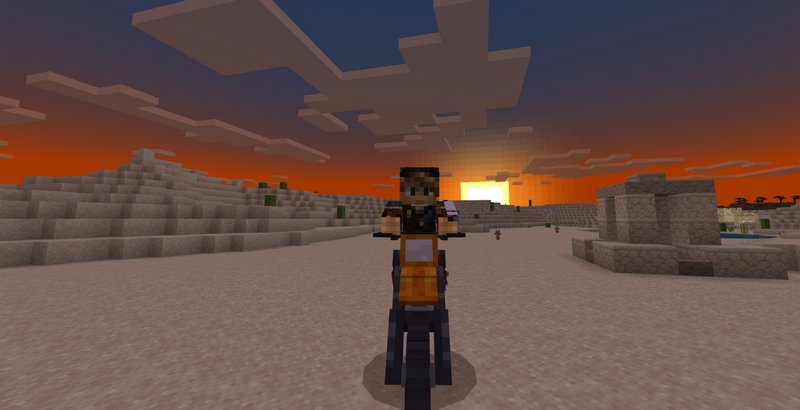 How to craft motorbikes:

Video:
How to install addons:
Download the addon straight from your device

Find and open the .mcpack or .mcworld files that you download earlier

Click it to import into Minecraft Pocket Edition

Open the game

Create a new world or edit an existing world

Scroll down to the Add-ons section and select the ones you want to apply