Replace five mobs in Minecraft PE 1.0.8 with scary and odd Mythical Creatures, using this addon. All mobs will be hostile and very dangerous, the most interesting among them, in my opinion is Werewolf, because of his ability to look like wolf during day and transform into monster at night. Changed mobs won't affect gameplay too much, so don't be afraid. Most of them will attack each other, due to their evil nature.

Which mobs will be changed:

Werewolf (replaces Iron Golem)

Magician (replaces Skeleton)

Reptilian (replaces Husk)

Crossbone (replaces Stray)

Berserker (replaces Wither Skeleton)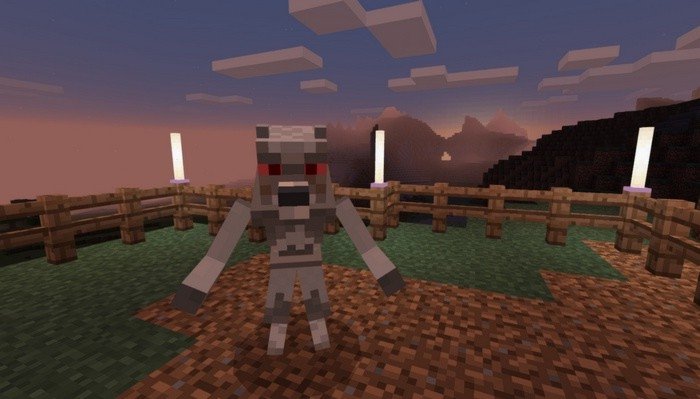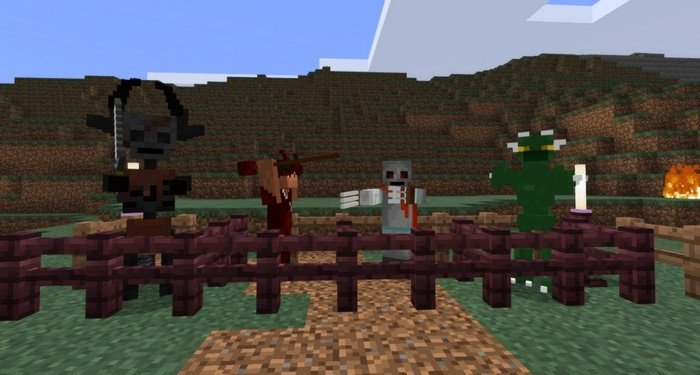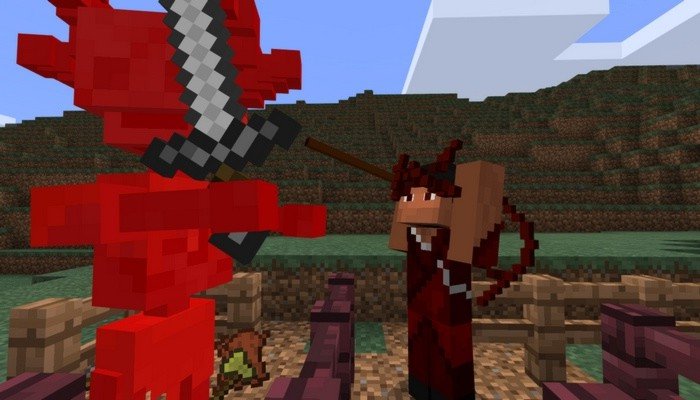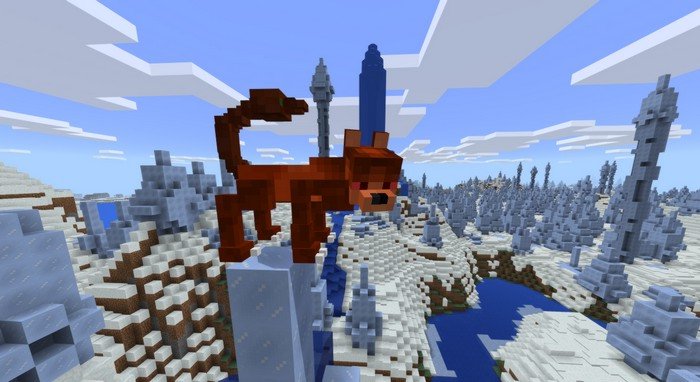 Chimera is a new mob that presents a bigger threat then it may seems at first, it has the ability to poison their victim using the sting. The creature is very hostile and reminds the mix of a cat and a scorpion.

How to install addons:

Download ES File Explorer

Using ES File Explorer go to the Downloads folder on your device

Find .mcpack or .mcworld files that you download earlier

Click it to import into Minecraft Pocket Edition

Open the game

Create a new world or edit an existing world

Scroll down into Add-ons section and select the ones you want to apply

Edited: 12.08.18
Reason: Added a new mob - Chimera.