Industrialize the mining process in MCPE by installing the drilling rigs. Rigs allow for a quicker way to mine and pick up resources.

Credits: Fraku92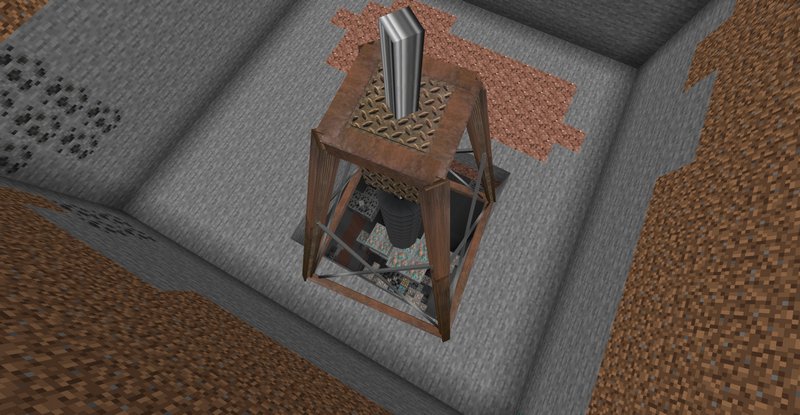 There are several types of drills. The one you see in the picture above clears out all rock under it, leaving only valuable ore. It leaves a layer or two on the surface, so it won't fall down - break them, and you'll find a pit.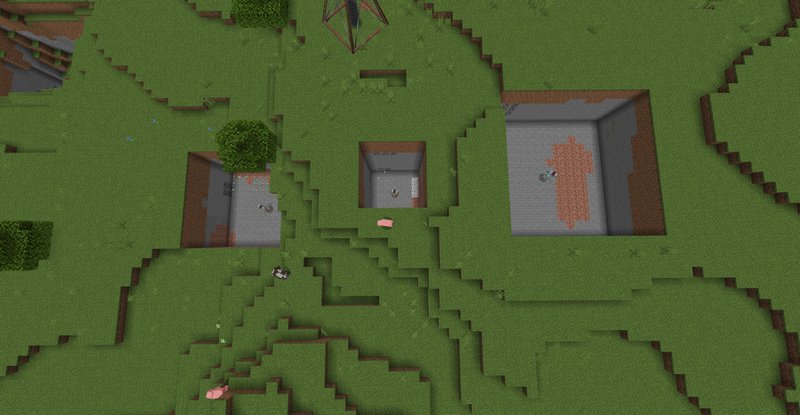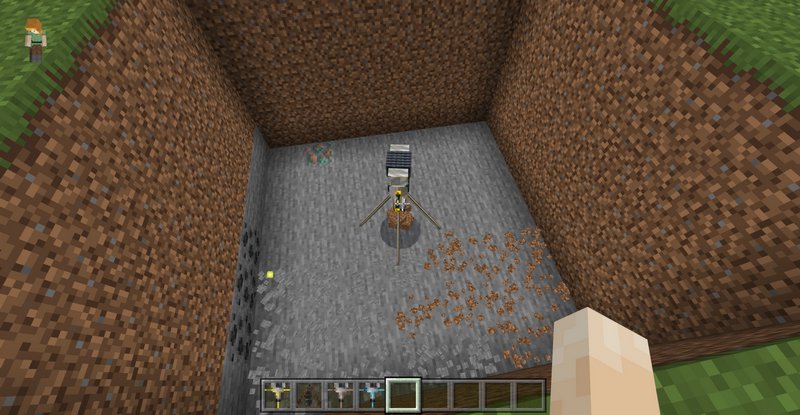 There are three smaller drills made out of Gold, Iron, and Diamond. They work in semi-automatic mode only. Once the player taps on it, it destroys a layer of rock in an established spot.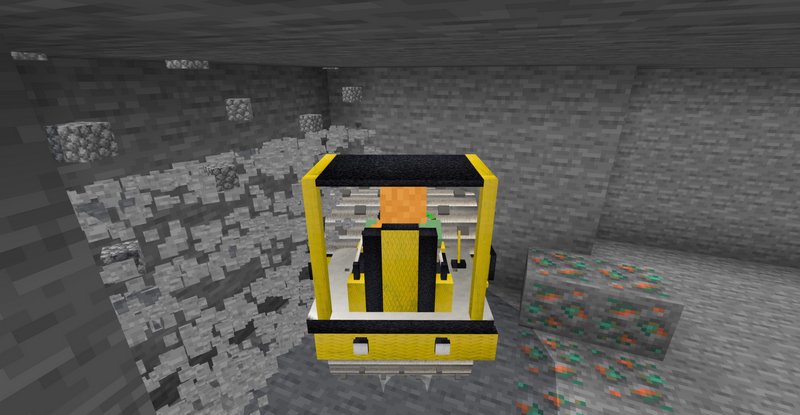 The last machine looks like a Paving roller but, in fact, should be used to mine blocks. Roll it onto something, and it will tear it down to dust. Except for rare ores - those will stay intact.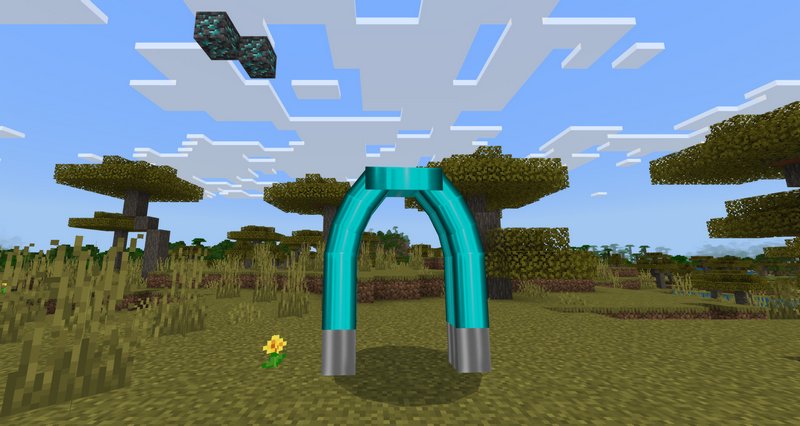 A magnet, when activated, lures all of the ore beneath it onto the surface. You can see how I've extracted diamonds using a Diamond Magnet.

How to install addons:

Download addon straight from your device

Find and open .mcpack or .mcworld files that you download earlier

Click on it to start importing into Minecraft Pocket Edition

Open the game

Create a new world or edit an existing world

Scroll down to the Add-ons section and select the ones you want to apply

Make sure to enable "Experimental" game features in the world settings