Splatoon Wars is a PVP minigame map based on the Splatoon game series for Nintendo Switch. Players must divide on to two teams - Green and Purple team. Each team has its unique weapons, but the only same goal - to cover a bigger part of the arena with ink of their color. Teams have 3 minutes and 2 weapons to accomplish their goal. You can reset map in-game to play multiple times, recommended team size is 2 players.

Credits: ChefFranky



Main features:

Green Team Weapons

Splat-Charger - long range weapon, pre-enchanted with Power V, has infinite supply of ink

Egg-Splatter - kills from the second hit, long range, limited ammo.

Pink Team Weapons

Splat-Roller - kills from the one-shot, short range, infinite ammo.

Splattershot Junior - long range weapon, no attack damage, limited ammo.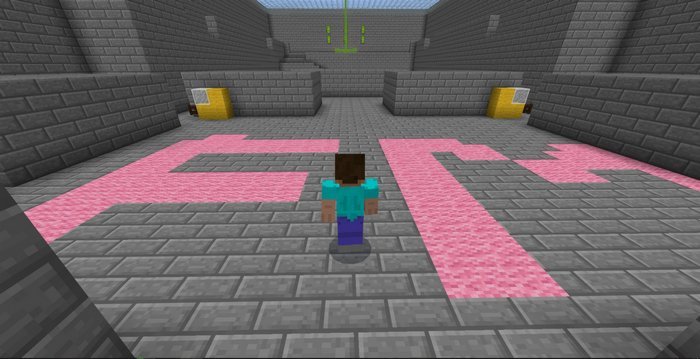 How to install maps:
Download .mcworld file below

Open file using any file manager to import it into Minecraft PE

Open Minecraft Pocket Edition and look for the map among your worlds