The Dungeon Tower - is arena based survival mini-game for Minecraft PE, where you need to climb up to the top. The map consists of 6 areas, each with unique design and enemies you'll be facing with. After each stage, you will be able to buy some helpful items in the shop: new gear, healing potions etc. You can play it with your friend, just choose a harder difficulty level.

Credits: TargetPractice



How to play:

Choose your difficulty level in the settings: Easy, Normal or Hard.

Choose from 3 classes: Paladin, BladeMaster, and Archer.

Buy items that will help you up in the shop, by selling the loot out of killed monsters.

Go into the arena, push emerald to start the wave, survive 5 waves in order to advance further.

Complete all 6 stages, to complete the map.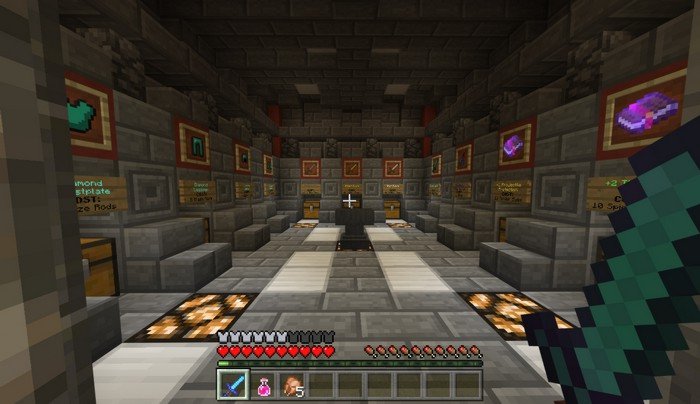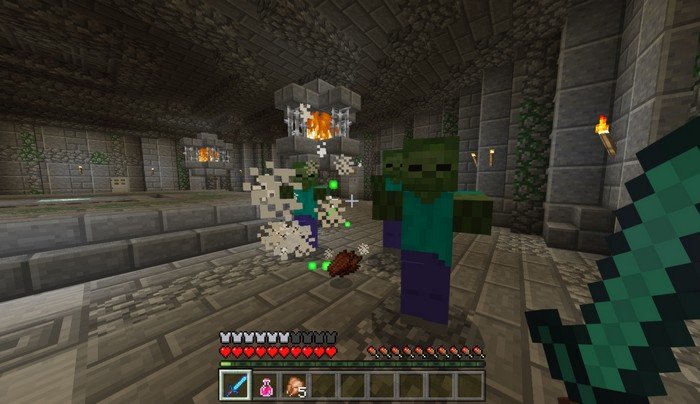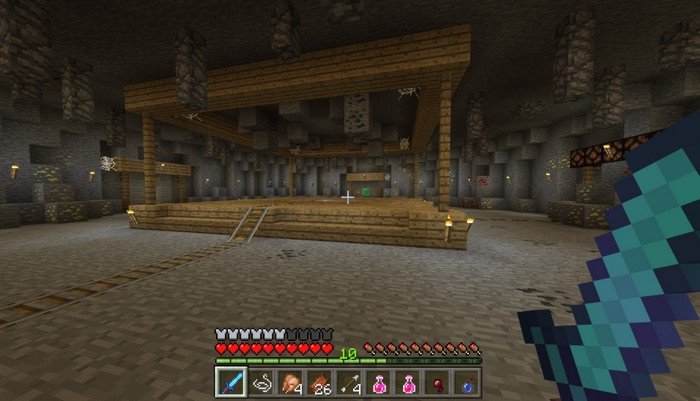 How to install maps:
Download .mcworld file below

Open file using any file manager to import it into Minecraft PE

Open Minecraft Pocket Edition and look for the map among your worlds