More Enchantments means more flexibility in adapting equipment to your character's needs. Vanilla enchantments are mostly aimed to make you a little bit better at a particular thing, like running or mining. While new enchantments are more about quality of life features and convenience. How about the enchantment that auto-smelt ores you're mining? Or the one allowing to mine a few blocks at once? More than ten interesting enchantments will be of your choosing.

Credits: Lord Raiyon



The list of new enchantments:

Fire Riptide - trident enchantment that allows you to pull yourself out of the lava by throwing a trident.

Scorching Heat - auto-smelt ore enchantment for a pickaxe.

Orb Collector - receive additional XP while mining with a pickaxe.

Super Miner - pickaxe enchantment to mine in 3x3 area.

Sweeping Edge - a sword will be dealing damage in an area.

Winter Aspect - freezes a mob on a sword attack.

Tree Capitator - axe enchantment that allows for destroying the whole tree by damaging the first block.

Sculk Eyes - night vision effect for your helmet.

Health Boost - increases health by enchanting a chest plate.

Burning Thorns - your chest armor will damage attacking mobs with fire.

Armoring - extra armor on your chest plate.

Drowned Step - swimming speed while wearing leggings with this enchantment.

Agility - make faster running boots.

Magma Walker - boots enchantment allowing one to walk on lava like a Jesus on water.

Slime Feets - jump higher and do not receive fall damage.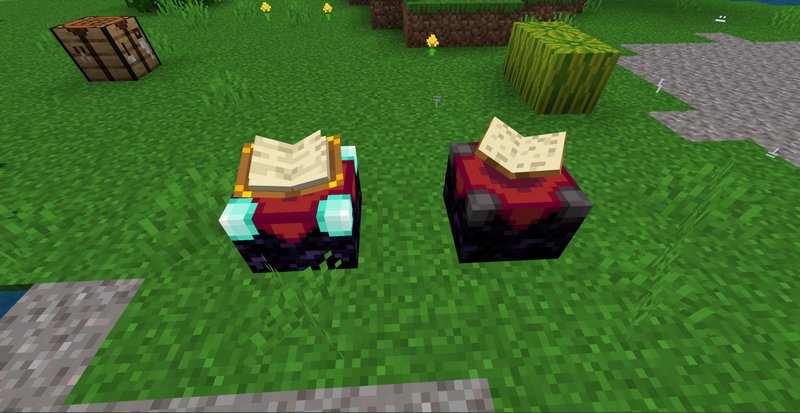 All new enchantment books can be created on the Netherite Enchantment Table. To enchant an actual item, use a Smithing table.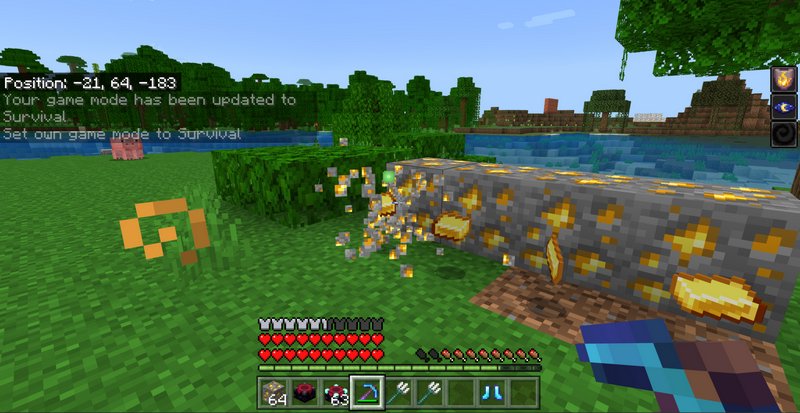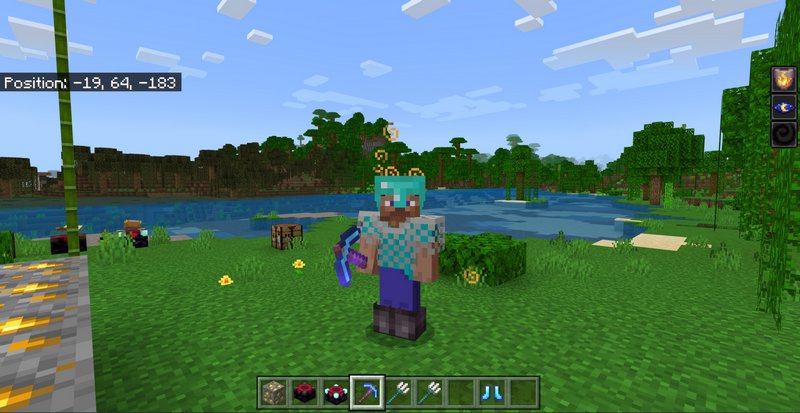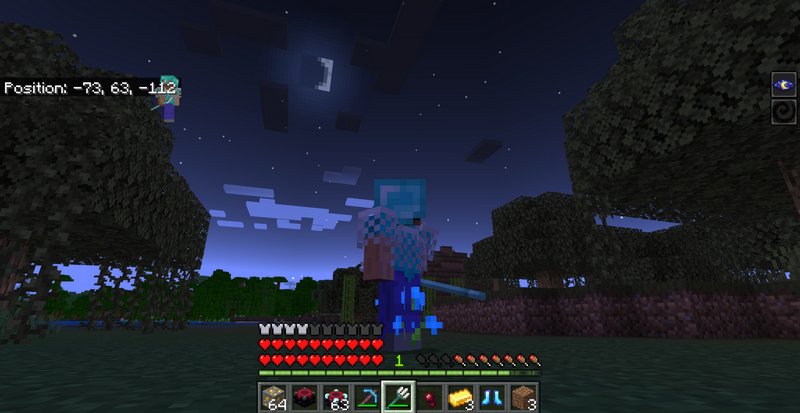 Crafting Recipes: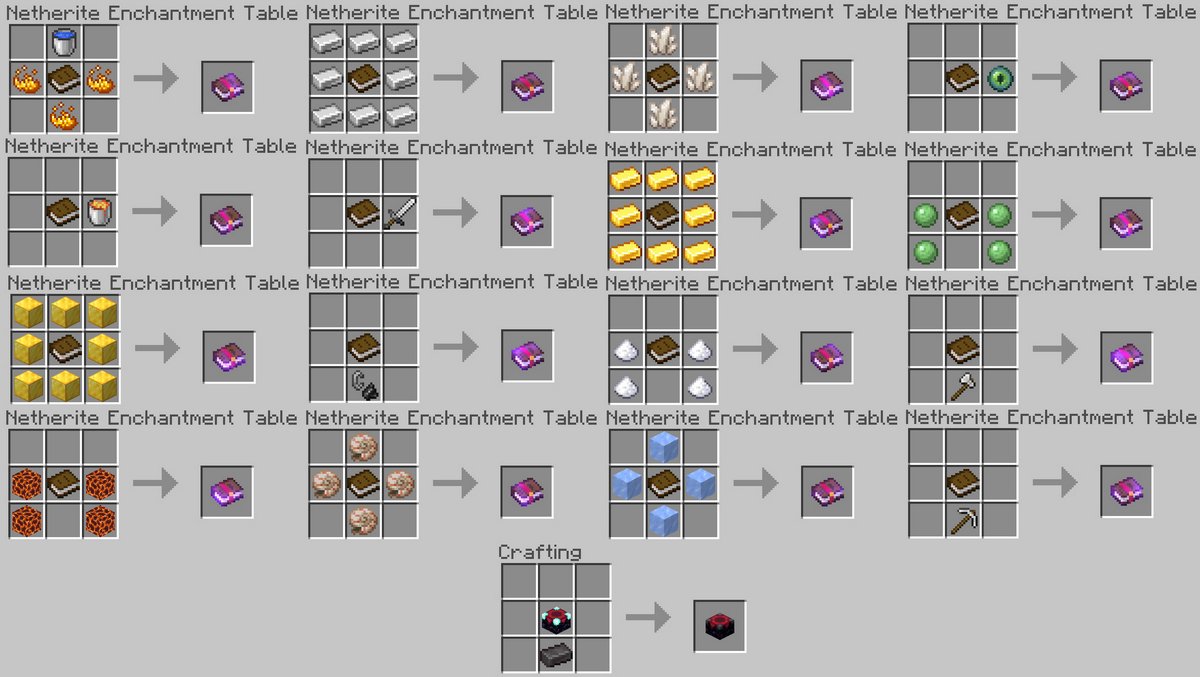 How to install addons:
Download addon straight from your device

Find and open .mcpack or .mcworld files that you download earlier

Click on it to start importing into Minecraft Pocket Edition

Open the game

Create a new world or edit an existing world

Scroll down to the Add-ons section and select the ones you want to apply

Make sure to enable all "Experimental gameplay" features in Settings

Edited: 28.09.22
Reason: Added Soul Lightning, Compression,Beehive and Pyro Walker Enchantment