Open lucky blocks and put everything on stake to win it all or fail desperately. Every opening can lead to unpredictable results that may harm your health or even cause death. One emerald can bring you six lucky blocks, which makes it a steal. But I wouldn't say it's too cheap, in my experience you get a reward in one of every ten openings.

Credits: Zacek el Serpentín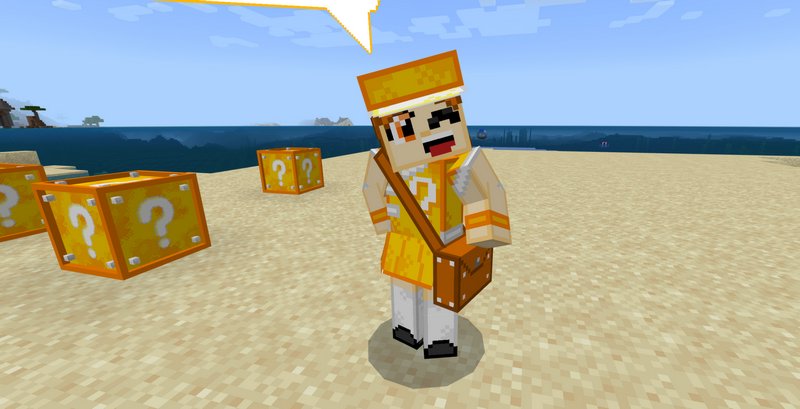 Lucky Trader is a cute-looking girl who sells lucky blocks. She is roaming around the world, meaning you can meet her anywhere.

What's inside lucky blocks:

Lucky Boss - a very rare enemy that has high health and damage. If you manage to defeat it, you will be rewarded generously.

Lucky Alien - a small group of enemies that drop random rewards.

Zombie Giant - a beefier version of the regular zombie.

Many negative and positive effects can be applied to the player.

Traps are a thing too in this addon, mostly lava traps with a low chance of player's survival.

Great rewards are to be expected, mostly diamond equipment, rare ores, and some trash too.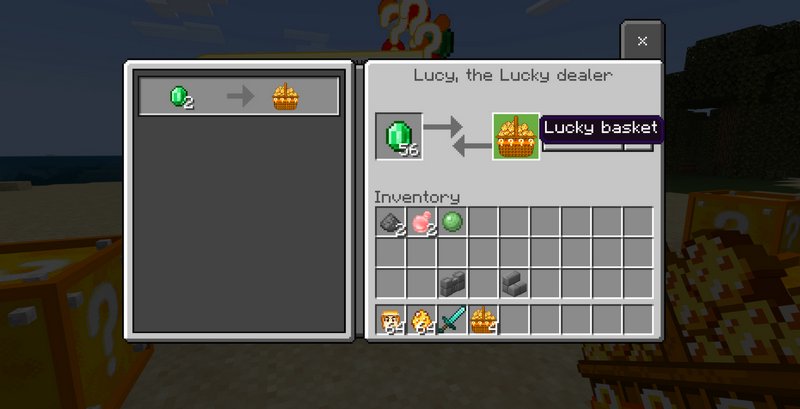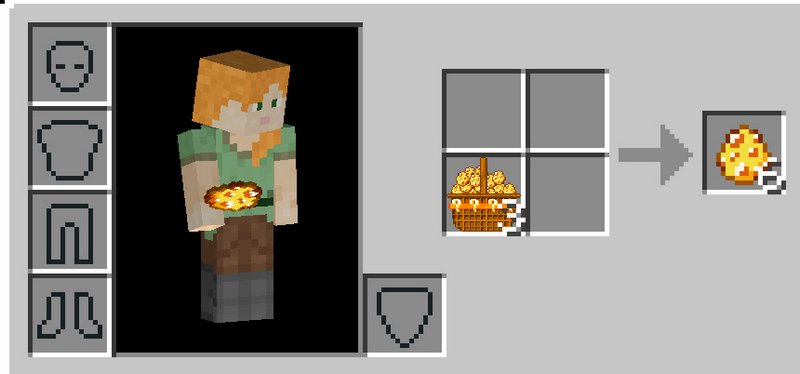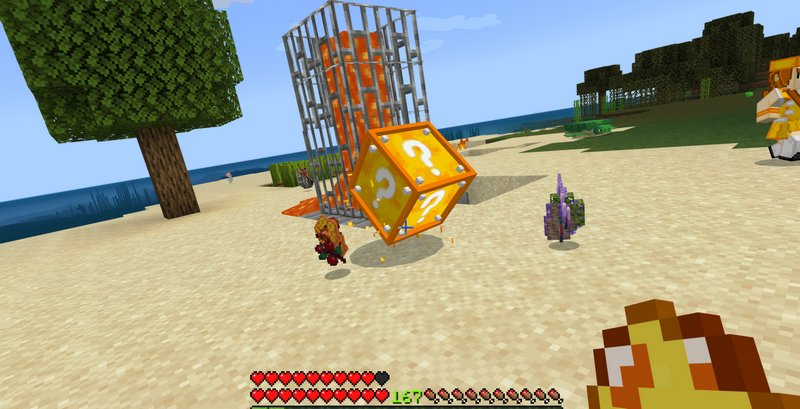 How to install addons:
Download the addon straight from your device

Find and open the .mcpack or .mcworld files that you download earlier

Click it to import into Minecraft Pocket Edition

Open the game

Create a new world or edit an existing world

Scroll down to the Add-ons section and select the ones you want to apply

Make sure to enable all "Experimental gameplay" features in Settings