Make yourself invisible by disguising as a regular block and fitting yourself into the surroundings. Disguise Block addon allows you to morph into 15 different blocks that are indistinguishable from the real ones. That feature can be used in a whole lot of different ways, including playing hide and seek. The best part about the addon is when you're disguised and standing still for a couple of seconds, you will be placed into the spot as if you were a real block.

Credits: Freddricc



Disguise into a:

Crafting Table

Furnace

Chest

Bookshelf

Oak Planks

Cobblestone

Quartz Block

Oak Leaves

Melon Block

Cake

Diamond Block

Iron Block

TNT

Ender Chest

Hay Block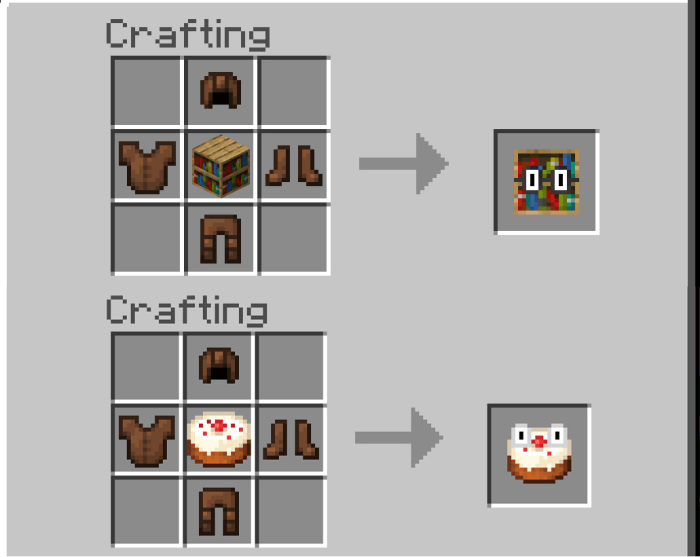 Crafting recipe is the same for all morphs - all you need to change is just the item in the middle. You can as well use the following command - /give @p morph: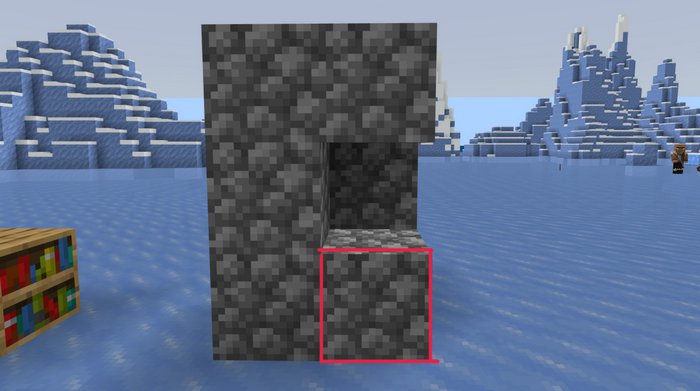 To put on a morph, just tap while holding it in your hands. To take off the disguise - go into inventory, take off an item in the helmet slot, and then do the same for the item in the boots slot.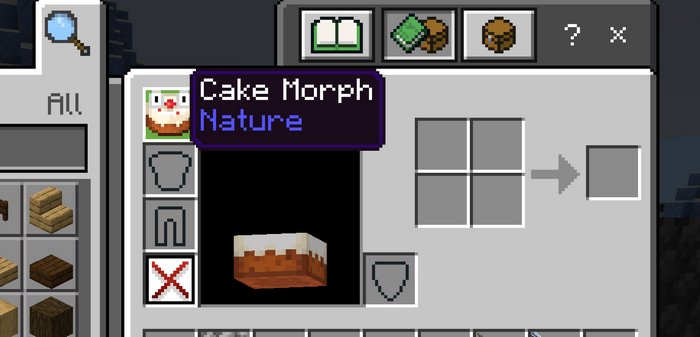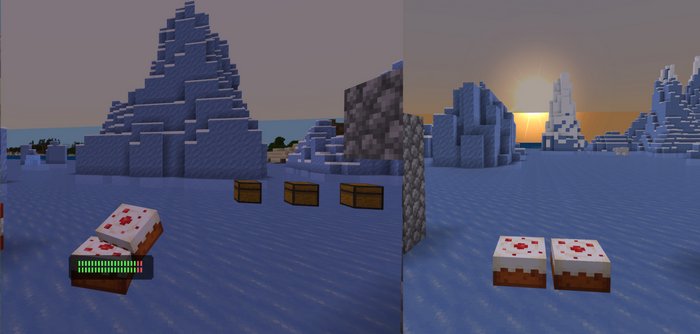 Video:
How to install addons:
Download addon straight from your device

Find and open .mcpack or .mcworld files that you download earlier

Click it to import it into Minecraft Pocket Edition

Open the game

Create a new world or edit an existing world

Scroll down to the Add-ons section and select the ones you want to apply

Make sure to enable "Experimental Gameplay"