Simple Weapons addon brings five modern weapons and military uniform into Minecraft PE. Unlike this weapons mod which is no doubt better in many ways, this addon can be installed on iOS and Win10. Probably if we ever get the option to add custom items into addons, we'll see more weapons in the future.

Credits: MyoHtet



Main features of the addon:

Marine Armor Set (Chainmail) - military form used by US marines corps.

Nuke (TNT) - upgraded version of TNT, has a longer fuse and higher explosion radius.

Grenade (egg) - throwable explosive, harshly falls down after a second of flying, no matter what.

Magnum (bow and arrows) - powerful gun, can be charged for higher damage, but needs ammo.

Grenade launcher (ender pearl) - inflicts big explosion and ignition, has a short delay between shots.

Assault rifle (snowball) - a fast weapon for medium ranges.

Knife (iron sword) - melee weapon.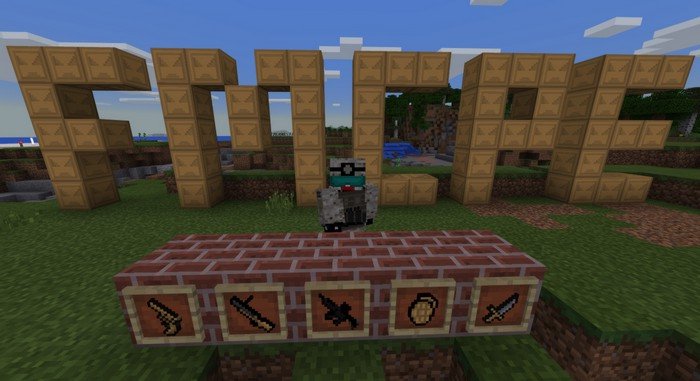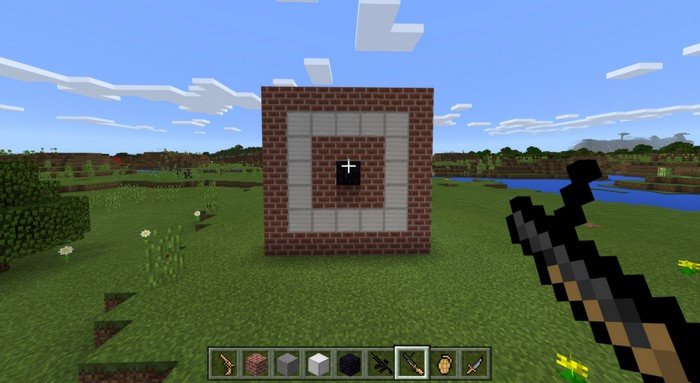 Grenade Launcher is my favorite weapon so far, you can easily deal with a group of various monsters in a second. I tried it on the group of shulkers and fried them like a chicken, it breaks any walls, so it can be used even for digging.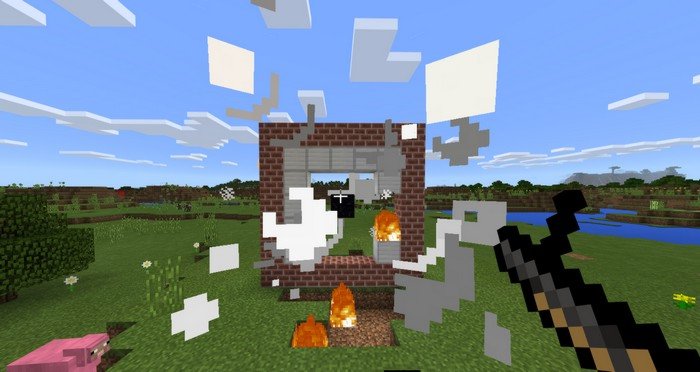 How to install addons:
Download addon straight from your device

Find and open .mcpack or .mcworld files that you download earlier

Click it to import into Minecraft Pocket Edition

Open the game

Create a new world or edit an existing world

Scroll down to Add-ons section and select the ones you want to apply

Edited: 25.09.19