With the waypoints addon every journey in Minecraft PE becomes much more predictable. A procedurally generated world is almost infinite in its size. Therefore, at some point, it becomes harder to navigate one. That's the moment when waypoints come to help. Put a mark on your home, important sight, or to the dungeon's entrance, and never get lost.

Credits: O CHETTY O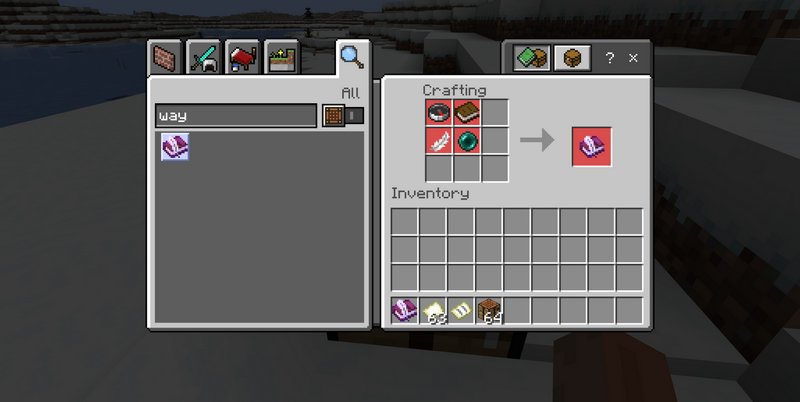 Start by crafting a Waypoint book - it is the primary tool for waypoint creation.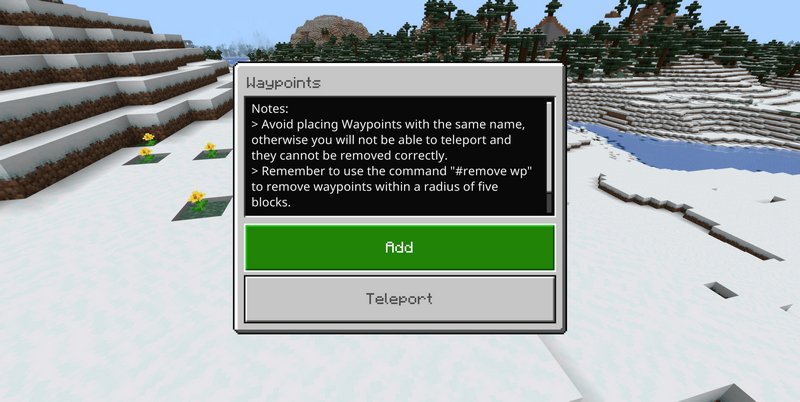 Use the book to open the menu and choose "Add" to create a new waypoint. You will be asked to name it, choose a color, etc. It is crucial to memorize the waypoint's name because you will have to use it for teleportation later.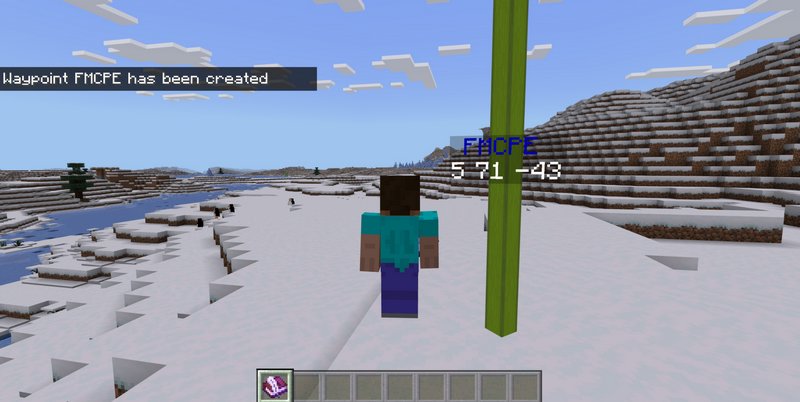 After the creation, the beam will light on the spot you were standing at the moment. Oddly enough, there is no way of seeing it from afar.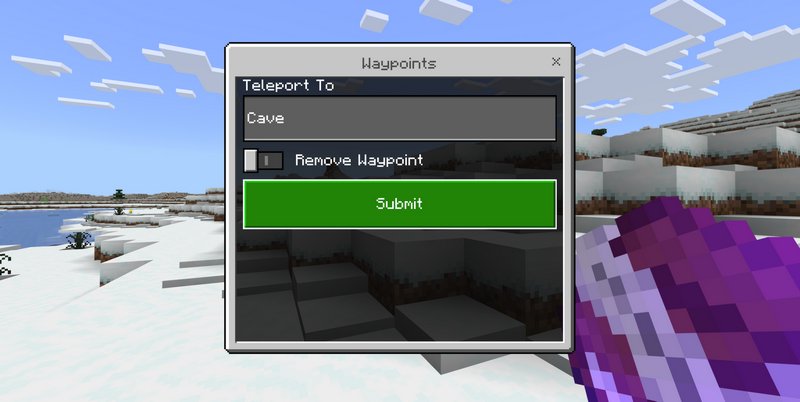 If you remember the name of the waypoints you placed earlier, you can type them in and teleport to that locations.

How to install addons:

Download the addon straight from your device

Find and open the .mcpack or .mcworld files that you download earlier

Click on it to start importing into Minecraft Pocket Edition

Open the game

Create a new world or edit an existing world

Scroll down to the Add-ons section and select the ones you want to apply

Make sure to enable "Experimental" game features in the world settings

Edited: 9.05.23
Reason: Added the option to remove waypoints from other players. New version compatibility.